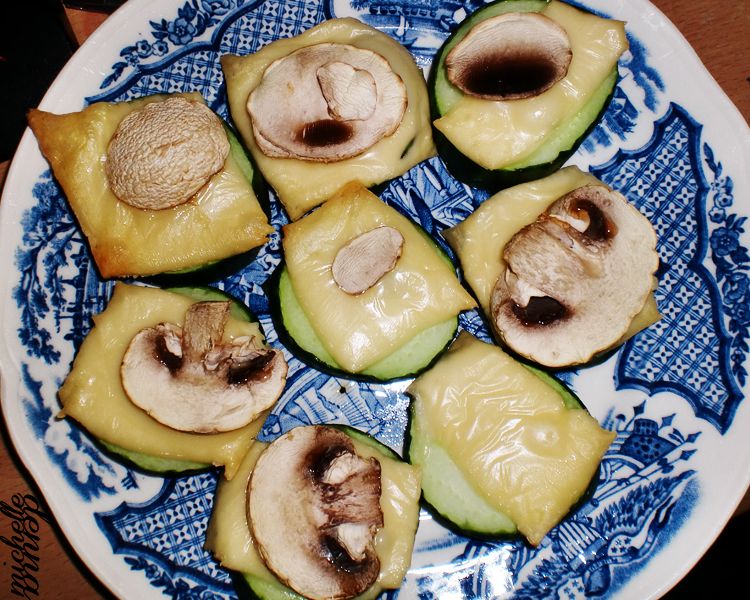 You might think "What the F, is that ugely stuff you posted!" it might not look pretty but it tastes amazing. And is semi healthy! Read more for what it is and how you can make it.
As the title suggests it is baked cucumber. I layered it with some cheese and mushrooms. They also taste great without the cheese btw.
It is very easy to make in three small steps.
Makes cucumber slices layered with cheese and mushroom
Bake in the oven for 10 minutes on 250
Enjoy
It tastes amazing when it is nice and warm. PerecHealthy snack time!