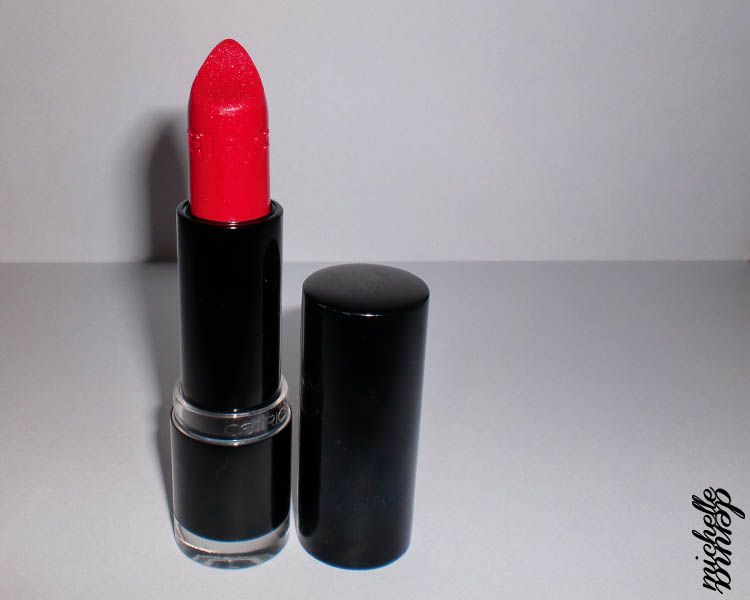 As a kid I loved red lipstick and as I grew older I grew out of it and went towards pinks. Now I admit when I picked up Call the ambulance I had the impression it was a bright pink because the store had horrible lightning. It turned out red and I love it. Read more for swatches
It is my first non-limited edition Catrice lipstick. and look how cute the imprint it. It looks really classy!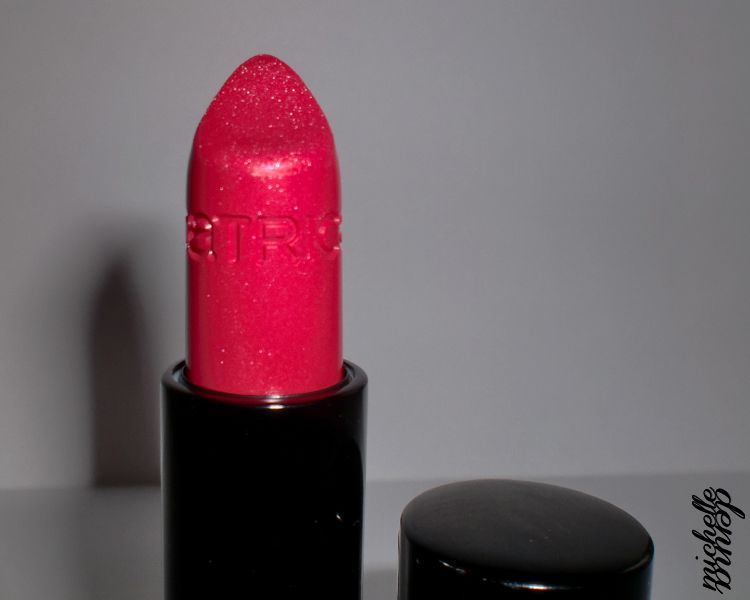 Now the thing I love about this lipstick is that you can make it as bright as you want. A thin layer or a few more for a 'boom' effect! I love this paired with a black winged eyeliner.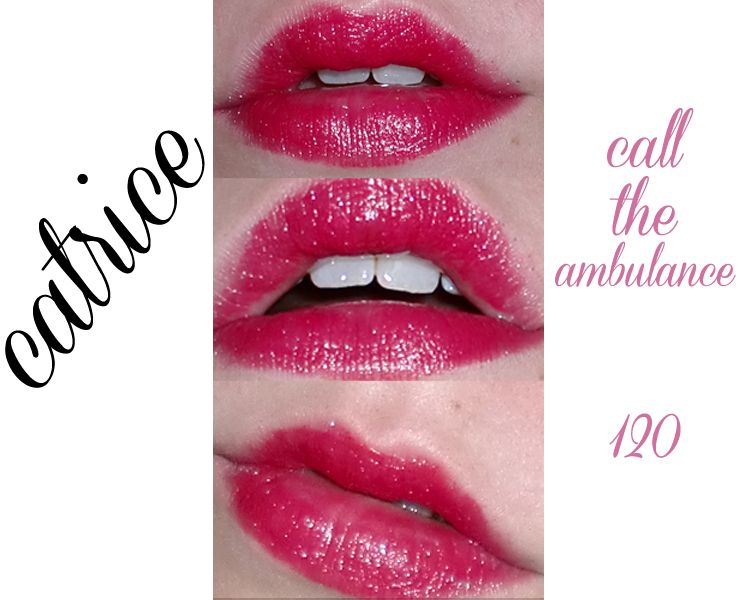 As you can see it is not perfectly applied, but the only good shots I took.