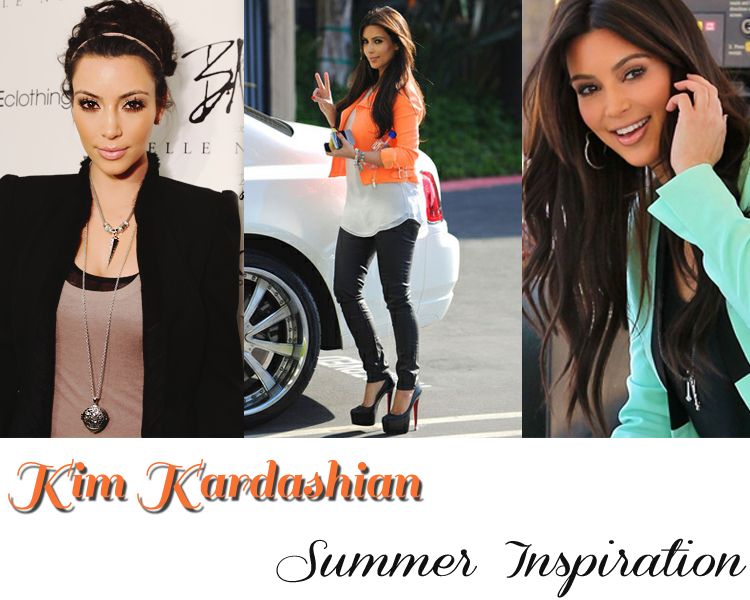 There are several things that I love about the Kim K. look. Now while I would kill for the hair I am sticking with my white locks, yet the up-do [with thin headband] in the first picture or the slight waves are perfect for this summer.
Also it might be to warm to wear a jacket but the color is perfect for this summer, the peach/orange and teal are trending at the moment and the nude tones never go out fashion in my eyes.
For jewelry you cant go wrong with simple, some cute earrings and a long necklace. I adore the Belle Noel locket she is wearing in the first picture, but I am sticking with my coin necklace. I do love the fact she layered two necklaces so I am defiantly trying that this summer.
Also my second insperation is Miss Nicole Richie!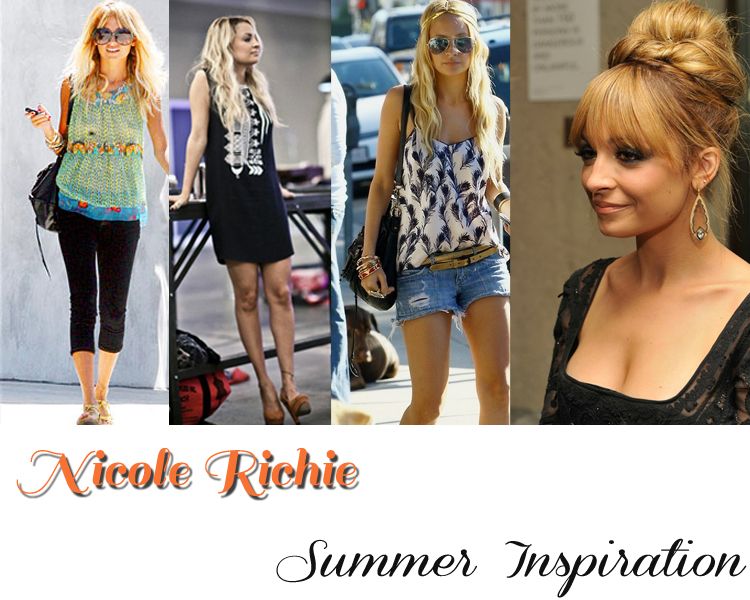 Where do I start? Simple Boho Chic! The flowy tops and effortless is something you really need on a hot summer day. The dress she is wearing on the second our is chic but simple, I can see it work for a lot of body shapes.
And what is summer without some sunglasses, lately the trend is the bigger the better and I love it! Ranging for big face covering glasses till aviators. I currently am waiting for a
Spijkers en Spijkers model
that I ordered.
Now hair hair hair, I love mixing up hairstyles, while in decent weather I am going for Nicole's beach waves in hot weather it is impractical, hot and sweaty. Nicole has the answer! That gorgeousness top bun is amazing, classy and fairly easy to make.
What are you rocking this summer?