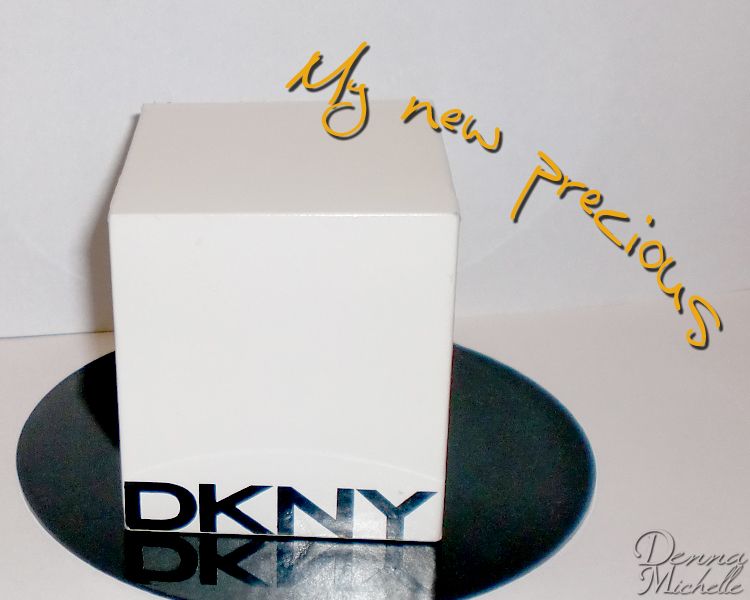 Lord of the Rings has nothing on me! I keep buying rings and loving it. The thing is that I just cant stop myself. While on vacation I was browsing around for a bracelet when my eye fell on a ring. I had to have it! As you can see on the box it is from Donna Karan New York [DKNY] read more for the pictures.
Much love for the box. It also has a little branded bag inside of it. Fun story time! I bought this at a high end jeweler and when I payed she put the receipt on the box and pushed it towards me. While I cocked my eyebrow I wondered if she really wanted me to walk round town with a jewelry box that had DKNY on it with big letters. I held back my snappy remark "Maybe I should walk around with a sign, I got an expensive ring! Steal it from me" and asked for a bag. She bend over with a large sight and pushed the bag in my direction. I must say I expect from a expensive jeweler at least the decently to put it into a bag or ask if I want one. But that aside, onto my lovely ring!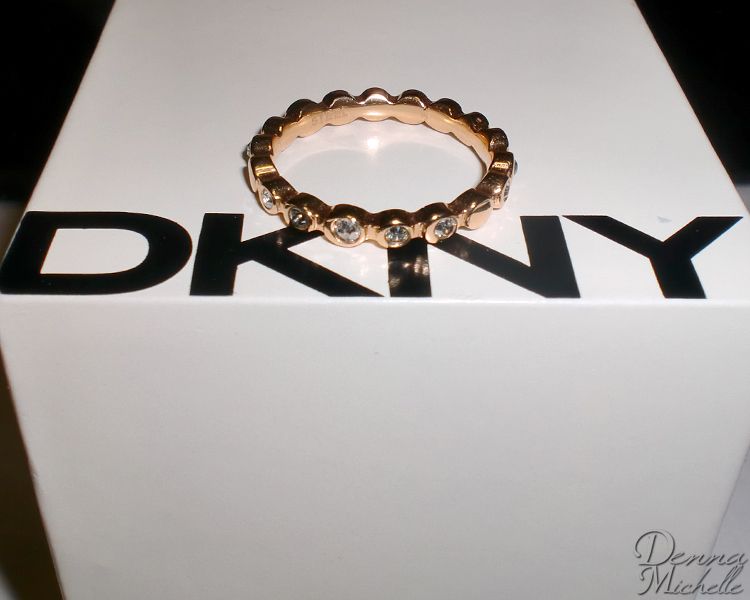 It has a pattern of five stones that repeats itself three times with a blank one inbetween. It has white - gray - white - gray - white. And it is one of my first thin rings. Normally I advertise the bigger the better. But since I am growing older [haha] I decided to go smaller for once. I am debating to make a [big] stacking set with these kind of rings.
Love or hate my new ring?