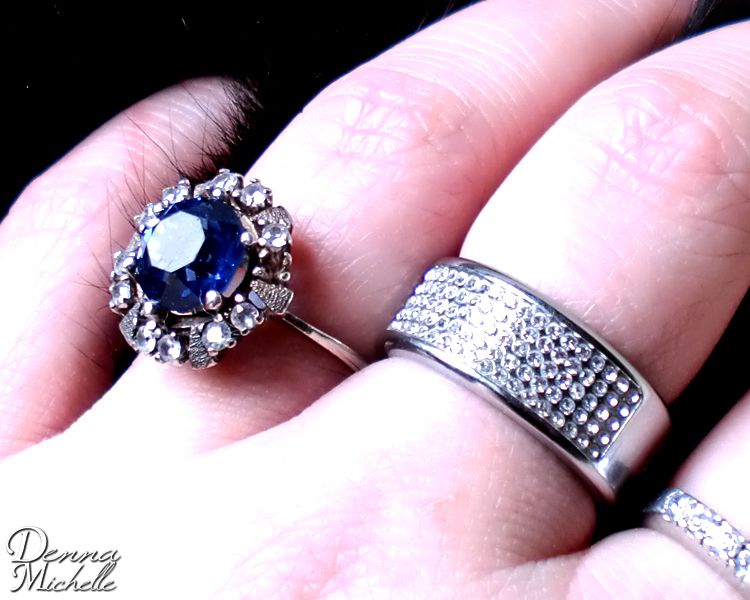 I must say I love my [semi-tacky] bling. My Grannie has some expensive rings but doesn't wear them often. What she doesn't wear she often gives to me. The right one is a tiny band with clear stones that she gave me a few months ago and the center one is my Jacques LeMan that I wear nonstop. Now new to the family is my blue stoned ring. I call it my new wedding ring [even when I don't have a guy in my life 8D]
Also can you guess what I used as background for these pictures?
I adore the blue big stone and look at that lush real fur that I used as background. I need to brush my fur more
Yes she liked being my model. She is a huge camera whore.
What is your favorite ring?