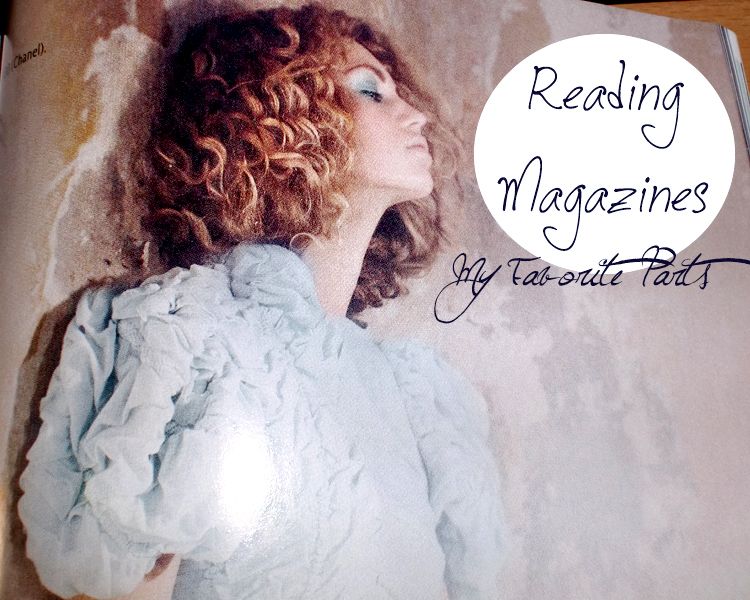 Today a new thing.
Media love!
I see a lot of media and at times something really pop's out. It could be advertisement or a part in a magazine. Today I had in front of me the Dutch
Glamour
and some things popped out to me. Read more for my magazine clippings.
This one page add really spoke to me for more then one reason. First of sorry to say it but I am whore for Swarovski. I like the shine, the glamour and the beauty. This add was also featuring pastel what currently is trending. Then let me tell you about that lovely bracelet. Currently I have a craving for gold and mixed with the little pink ribbon makes me feel like a 5 year old who see's candy. Sadly enough I haven't found this bracelet online yet.
This add is amazingly styles. Not only the make-up and nails fit in but also the collar with spikes is love. And please dont get me started on the hair! It looks very retro and lovely.








A while ago I was talking to a girl with a Thomas Sabo bracelet. I fell in love with it again and again. I see people with Thomas Sabo bracelets, I see stores and I see lovely add's by Thomas Sabo. I am currently lusting for a nice black bracelet with a few lovely charms. Especially the one with the pearl, ring and heart is on my wishlist.
This is only a small part of the add, It is all about the bag but I saw something more interesting those shorts! Floral white and roses, they look amazing. I have actually no idea if they are shorts, bikini bottoms or something ells. But if you know where I can find them, send me an email!
What was your favorite picture?